We comply with current Covid-19 protocols and recommendations as directed by the
Provincial Health Officer (PHO) under the Public Health Act.
Watch Lake Lodge and Guest Ranch is a working ranch located in the South Cariboo, in British Columbia, Canada. The Horn family has owned and operated Watch Lake Lodge since 1950 and still carry on their friendly family ways today. Generations of families have enjoyed their stay at Watch Lake Lodge and many have formed very special friendships with each other at their "home away from home"!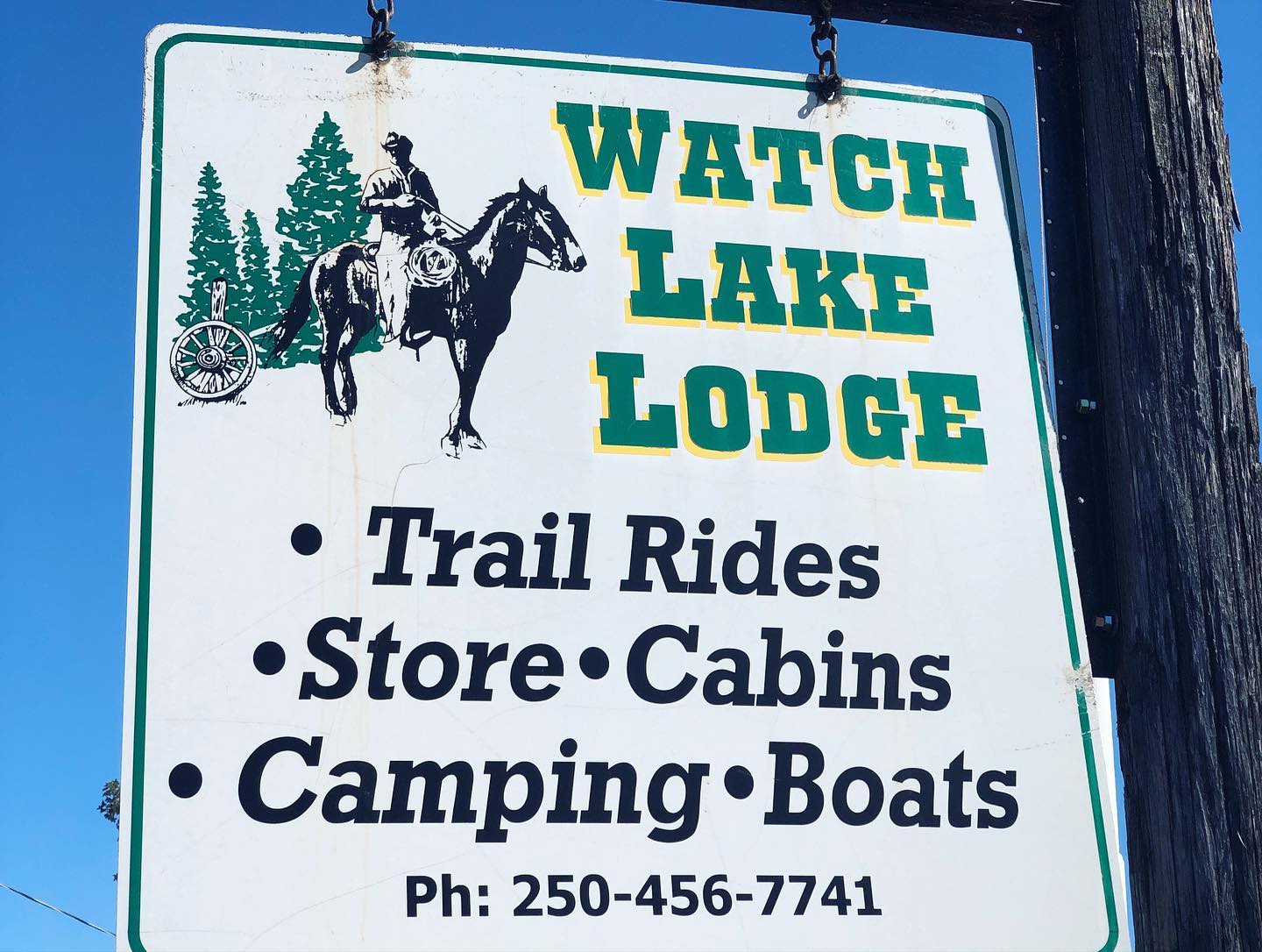 Location
Watch Lake Lodge is situated at the "T" corner on Watch Lake Road. The lodge was built in the late 1920's and was originally a hunting & fishing camp. The Horn family have owned it since 1950 and not many can say they know the area as well as Dimps who has lived her whole life right here at Watch Lake!
Watch Lake is located 20 miles East of 70 Mile House in the heart of the historic Cariboo. It is approximately four miles long at an elevation of 3500 feet in forest of mainly fir, jack-pine and poplar with many natural grass covered clearings.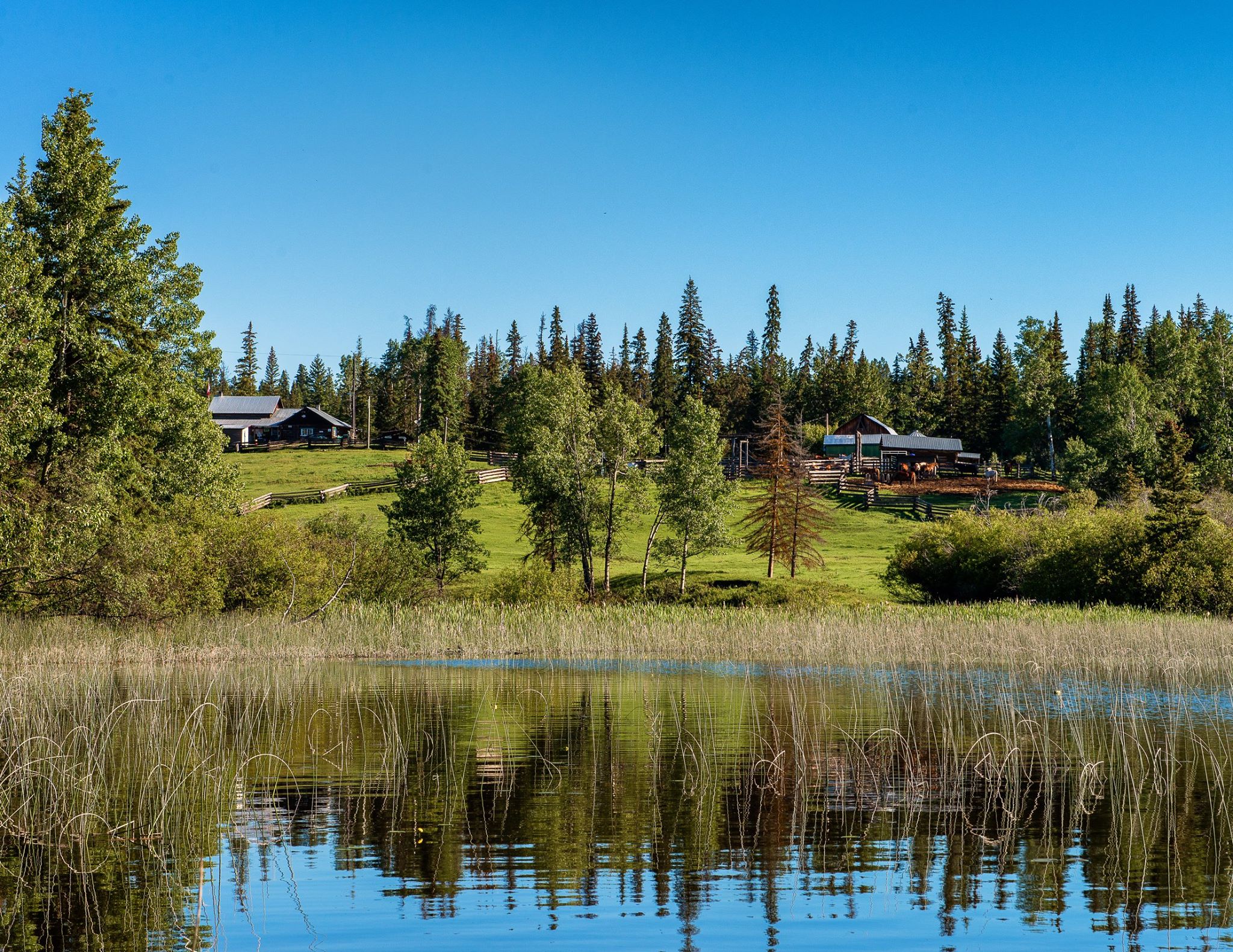 About Us
Watch Lake Lodge incorporates 12 rustic cabins, 8 sites for tents, trailers, and campers, a safe swimming area, row boats, and a small convenience store. Watch Lake is known for its excellent Rainbow Trout fishing. All of this adds up to make for a very unique vacation experience where you can draw your own water and chop your own fire wood.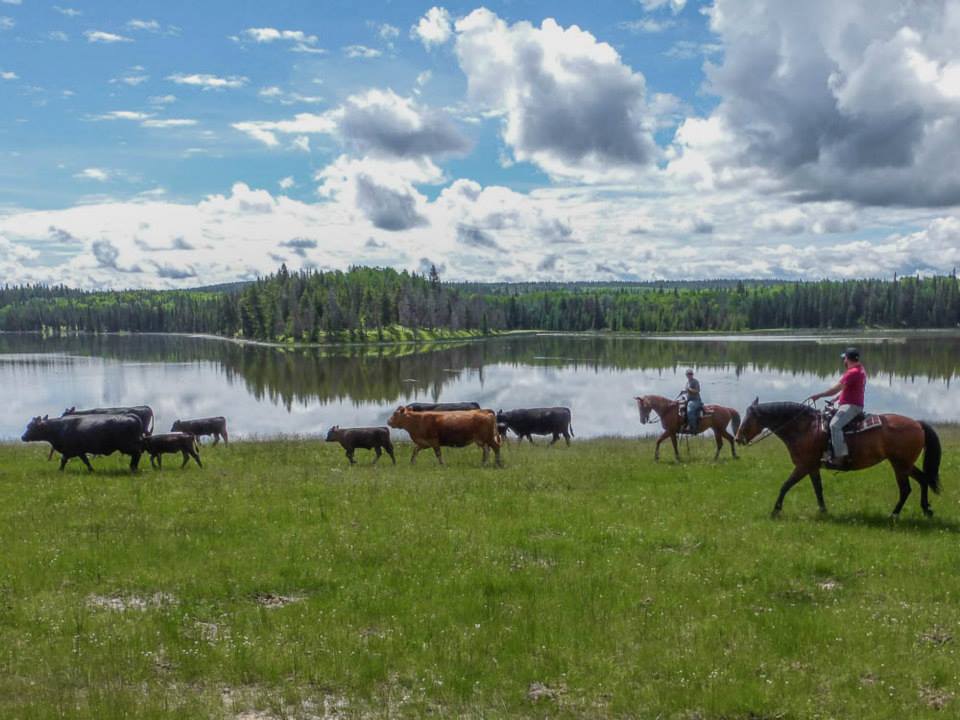 Horses
The most popular attraction is the horses and the most popular  activity is the trail riding. They offer two well supervised rides daily except on Sundays.
The area has innumerable lakes and streams and low tree covered ridges. A considerable portion of the region is cattle ranching country. There is lots of room to breathe clean fresh air, to stretch and feel free.
Watch Lake is only 20 miles from 100 Mile House – a modern community with shopping and laundry facilities, a hospital, as well as a variety of recreation facilities. See Map of Area
The climate is usually warm and dry during the summer, and the evenings are quite cool.
Photo Credits: Jan Monteyne