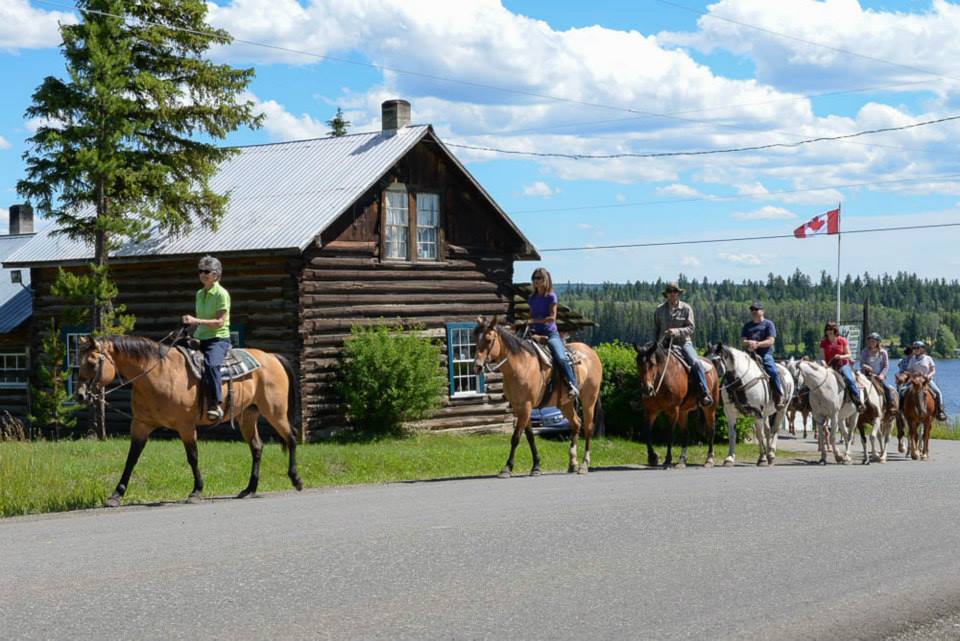 Our most popular attraction is the horses and the most popular activity is the trail riding. We offer two well supervised rides daily except on Sundays. On Thursday we feature an adult ride for camp guests only, and on Saturday there is a picnic lunch ride where riders and non-riders meet at the lodge picnic site for lunch.
We can accommodate up to 20 riders at one time and riders can be as young as 7. Three to four experienced wranglers supervise each ride. Everyone from beginners to advanced riders are welcome…we can handle you all! We also offer select walk-only rides for those guests who prefer to take in all the beauty at a slower pace.
Everyone gets individual attention before each ride starts so that they can meet the horse they will be riding and to make sure they are comfortable in their saddle and have no concerns. The rides are "fun for the whole family".
Wednesday is "Cowpoke Day" when a small number of riders can join Dimps checking and/or moving their cow herd. Lunch is supplied and this is an all day ride – which will likely include a Cattle Drive!
*While we are unable to provide the "Cowpoke Day" during the Covid-19 pandemic, we do look forward to offering this option again in the future.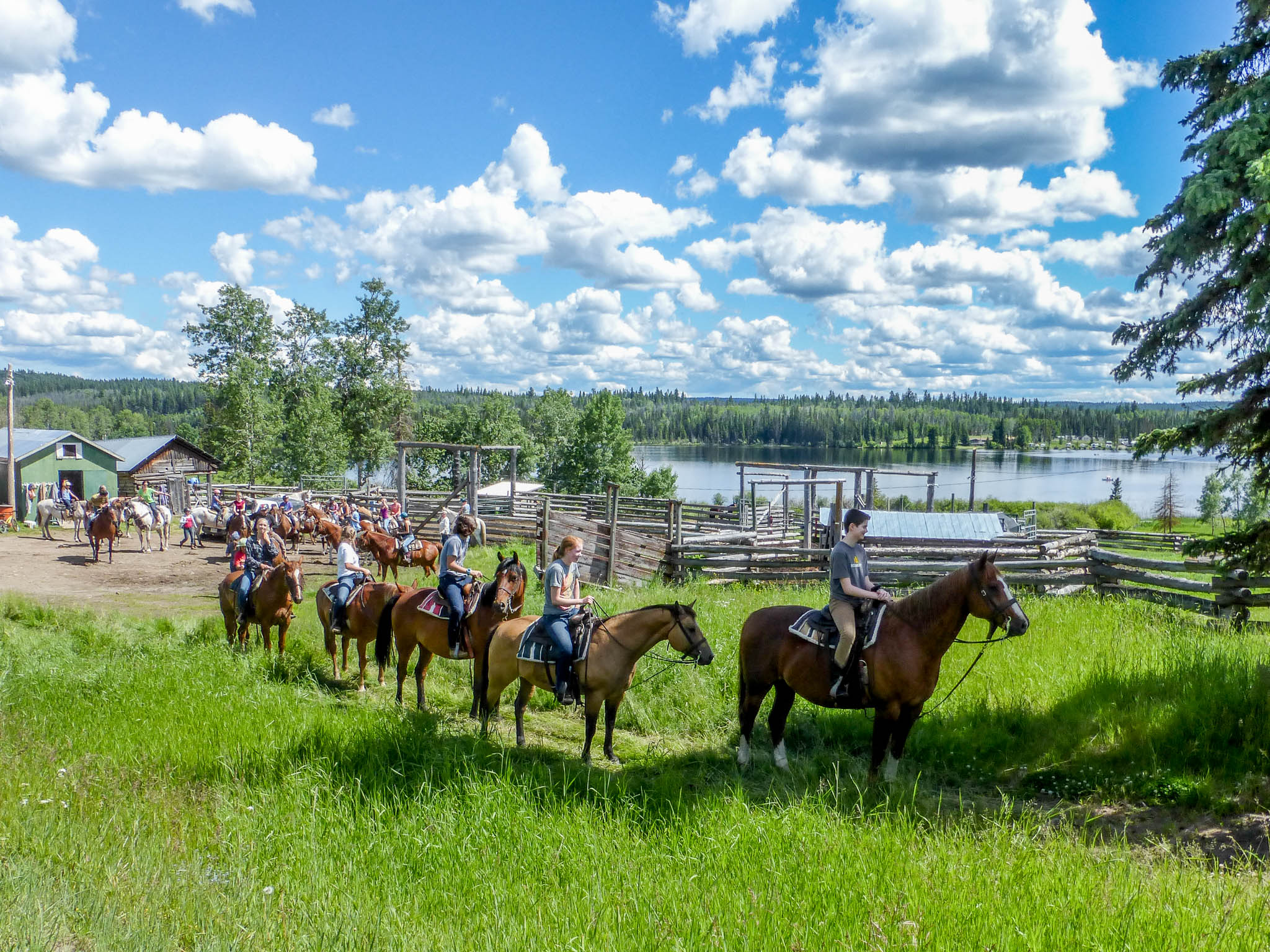 Almost ready to head out!
Photo Credits: Jan Monteyne